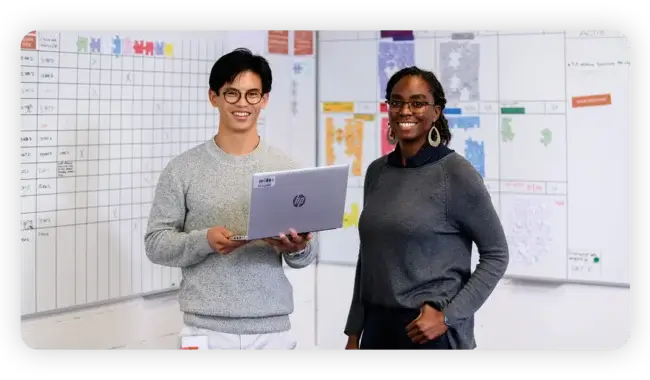 YOUNG GRADUATE PROGRAM PROTHYA BIOSOLUTIONS
Do you want to play an active role in improving the health of millions of patients? Would you like to be our future young graduate and contribute to new developments in Protein Therapy Development, Processing and Manufacturing? Then apply now for our Young Graduate Program at Prothya Biosolutions.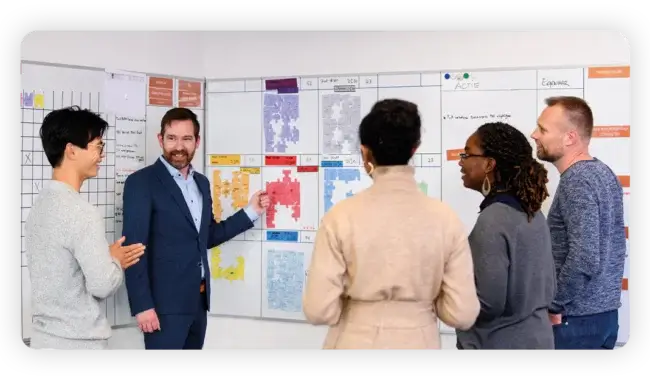 OUR 2 YEARS YOUNG GRADUATE PROGRAM
The long-term aim is to contribute to our daily business and depending of the future opportunities and your performance, become a key element in our organization. The goal of our 2 years Young Graduate Program is to prepare the path for talented, passionate professionals towards 4 different departments: a challenging combination of Production, Maintenance, Quality and Engineering with responsibilities from day 1. Each Young Graduate will be assigned to an expert Mentor, who will ensure you receive all the continious support and training you will need to be successful during your 4 rotations.
Creative, entrepreneurial candidates with…
A master's degree in Civil Engineering (preferably Electro-Mechanical) or Bio-Engineering, to be graduated in 2022;
A first internship experience, preferably in the Pharmaceutical or Food Industry is an asset;
A very good command of English and Dutch or French;
A strong technical knowledge of MS Office and Project Management;
Willingness to work in 2 shifts depending on the department: 6 AM-2 PM, 2 PM-10 PM;
An analytical, service-minded, flexible and inquisitive mindset;
Availability from October 1st.
LOOKING FORWARD TO MEET YOU!
We are looking for Young Graduates with a passion for making things happen, real enthousiasm for our business, as well as a strong desire to learn and play an active role in improving the health of millions of patients.
Our program targets young graduates entering the job market, who are open to new knowledge and developing their skills.
Your mission and primary goal is to develop competencies and practical skills that are crucial in your career.
You will learn more about our operations, various support systems and departments.
Moreover, you will get to know the program and the dynamics of integrated continious improvement that helps us achieve Operational Excellence.
WHAT CAN YOU EXPECT FROM THE PROGRAM?
During the Young Graduates Program it's all about your development! With us you learn 'on the job' where you are coached so that you are able to grow quickly. You will also be invited to contribute to (strategic) improvement projects. You will continuously be encouraged to bring forward initiatives that will ensure the global company's success. For that, you can count on a training program across 4 departments: The program includes:
6 Months
in Quality Assurance
A 2-days induction program, modules of personal development;
On the job training in different business areas within our GMP manufacturing environment;
Opportunities for personal and professional development (e.g. process improvement);
Personal and substantial feedback on personal growth, in which you'll be supported by your personal mentor and a highly experienced Supervisor, Teamleader or Senior Engineer;
You'll get the chance to learn from experts with an outstanding track record in Production, GMP, Lean management, …
Being part of important implementations and change projects in Engineering to give you the chance to learn on the job!
You will receive a permanent contract, a competitive salary package with attractive benefits such as meal vouchers, a flex reward plan, a group and hospitalization insurance, an attractive holiday program.
YOUR CAREER AT PROTHYA BIOSOLUTIONS:
Our Young Graduates Program is an intensive 2-year program in which you will gain experience to start a career as:
Quality Validation Engineer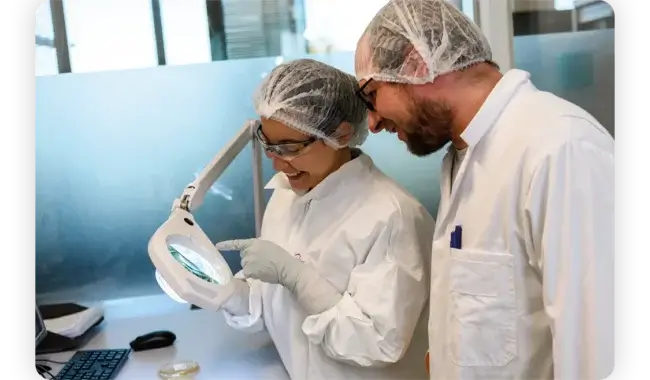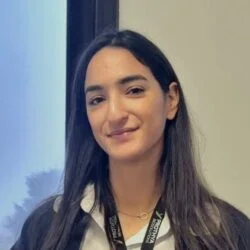 Naoel
Young Graduate 2020-2022
Naouel Cherif completed the 2 years Young Graduate Program and started a new role as a Production Engineer Maintenance at Prothya.
"This program lets you discover what you like and what you don't like in a more practical field. After completing my 3 departments tour, I was able to know what I wanted to do. I chose to work in production because I identified more with the department and the team." – Naouel Cherif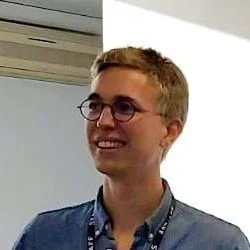 CLÉMENT
YOUNG GRADUATE 2020-2022
Clément de Schaetzen completed the program in its 20-22 edition and started a new role as a Process Engineer at Prothya.
"As a first experience, it is very difficult to directly know in which department you would like to work. This program will help you to orient yourself and to make the right choice later." – Clément de Schaetzen